If you can own it, own it.
CLARITY TO START YOUR WEEK
In memory of Chadwick Boseman.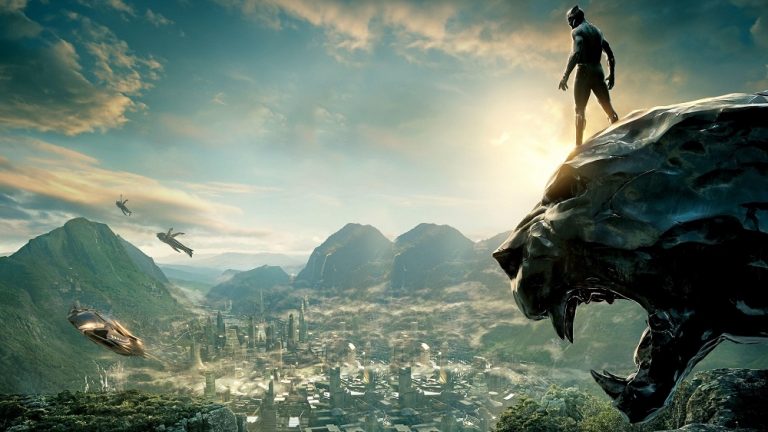 Thanks to the imagination of Stan Lee and Jack Kirby, the acting of Chadwick Boseman and the creative talents at Marvel Studios, Black Panther and his mythical home of Wakanda came to life. As fictional as Wakanda might be, many wanted it to be real; some more so than others.
That's the power of place. Wakanda, a futuristic, technologically advanced, and protectively isolated country in Africa is a dreamer's utopia. Its legends go as deep as its vibranium mines, but it is the prospect of this wonderland that prompts theme park adaptations and celebrity infused place-making. 
Who wouldn't want to visit this seemingly magical place? Wakanda Forever.
So how does this apply to your destination?
The imaginative conceptual appeal of Wakanda provides a great example of how to create value and monetize intellectual property. Were it not for Disney's monstrous $4 billion purchase of the 5,000 characters in the Marvel library in 2009, worldwide awareness of Wakanda would be modest. Three years after completing the Marvel purchase, Disney grabbed another place-based creative property by acquiring Lucasfilm and its Star Wars franchise. Last year, the property was brought to life as a dynamic addition to both Walt Disney World and Disneyland.
These are two highly visible, mammoth-sized examples of the power of intellectual property rights. Disney is not alone in the rampant chase to acquire the rights to build places from stories. Universal Studios partnered with Warner Brothers in 2007 to begin developing the Wizarding World of Harry Potter and is currently developing a Super Nintendo World addition to bring to life the landscape of a plumber turned superhero.
Intellectual property is not limited to mega-studios and theme parks. It exists in every community. It does require creativity to pull it together and link it to a destination. And that's why it is important for right now. The COVID-19 forced refocus gives destinations a chance to take stock of potential intellectual property opportunities throughout their communities. Stories of people and places can be infused into the destination brand. Opportunities for acquisition, packaging, and promotion need to be inventoried and compiled. Cataloging these opportunities is the first step in utilizing these assets more effectively in the future. Intellectual property is largely unrealized and underutilized as a function of destination brand building.
As one example, Bryan Grimaldi centralized the management of intellectual property for New York City before moving to Greenberg Traurig, LLP. The portfolio of brands connected to this library included the NYPD, FDNY and all communications and advertising programs of NYC & Company including NYC Restaurant Week.
Bryan regularly provides counsel on managing intellectual property. His process sounds simple – audit, package, and monetize. The initial IP asset audit establishes what a destination owns, could potentially acquire or create, and a list of prospective audiences that are willing to pay for access to this content. As the portfolio of intellectual properties are assembled, protective measures must be connected to secure full rights.
Although intellectual property is relative to community size, opportunities are pervasive throughout destinations. Destination-based IP examples are plentiful and include connections to industry, training programs, special trails, seasonal promotions, special events and many others not the least of which are connected to merchandizing. These assets should be cultivated and managed, and that responsibility lives with the community storytellers and brand stewards, aka destination organizations.
These assets have always been important, but the opportunity to tie an IP portfolio program to new organizational funding options is vital for moving through COVID caused lulls in business volume. It just starts with a list.
Clarity of Place exists to guide and measure destination contributions to community value and quality of place.